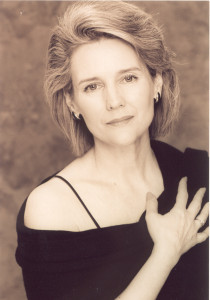 The melody and meaning of a song are the prime focus of the music that I sing. A great song can always connect with an audience.  I sing the song, tell the story and let it develop a connection with each individual member of my audience. My shows evolve into a personal evening of songs and stories from The Great American Songbook and other genres.
As an actor and singer, I began my professional career at the age of 15 in summer stock. After graduating from Montclair State University, where I majored in theatre and speech, while studying vocal performance privately, I worked in theatrical and operatic productions in New York City. I was soon cast as a principal in the long running improvisational hit, The Proposition, which I performed at The Manhattan Theatre Club and for its National Tour. Following that role, I appeared in a variety of regional and New York City productions. Most recently, I originated the leading role of Mrs. Hodson in the New York City and New Jersey productions of "Hunt" (also known as "The Lodger"), a new musical written by Regan Ryzuk, based on the Jack the Ripper serial murders in Victorian England.
My operatic work has been primarily with the Stuyvesant Opera Company in New York City, where I sang the roles of Papagena in the "Magic Flute" and Zerlina in "Don Giovanni" among other roles; and the New Jersey State Opera Company where I performed in several productions with Placido Domingo, Richard Tucker and Licia Albanese.
In regional theatre, my work has ranged from Hedy LaRue in "How to Succeed" to "Jacque Brel is Alive and Well and Living in Paris". I have appeared in industrial films and in over 250 television commercials for such companies as American Express, AT&T, Johnson & Johnson, Mercedes, Hallmark, Nabisco and Proctor & Gamble, as well as roles in the daytime television soap operas "All My Children" and "One Life to Live".
I live in New Jersey and work throughout the New York metropolitan area. I am a proud member of SAG/AFTRA, AEA and MAC (the Manhattan Association of Cabarets and Clubs).